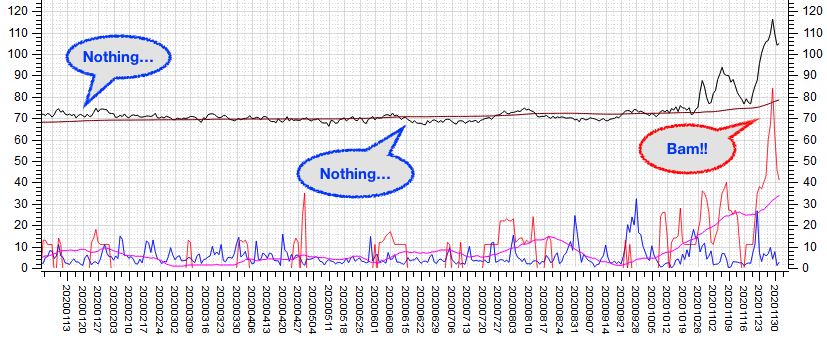 Great fun, but not a full-time effort this year in CQWW CW. You might really wonder why… and I do too! Considering this was the contest where the sun woke up after its long over due sleep I should have been on for 48 hours! But other things got in the way and I early on decided to make this a 24-hour effort.
I configured SE0X for SO2R using the SunSDR2 DX and my K3. Didn't spend too much time on preparations other other preparations as I knew this wouldn't be a full time effort anyway.
Band conditions where nice! First night was a little slow, and I was really too tired to make anything good out of it. Worked the first hours, but then got some sleep between 0400 and 0500. Made an effort to wake up at 0500, but after just one Q logged I went back to sleep again for another hour. Got back in the chair Saturday morning and worked my way through the day with some good hours.
First night 80 and 160 meter bands where fine, but on 40 meter DX was OK but it was hard to maintain a run. In the end 80 meter was the most productive band with 31% of all Qs logged closely followed by 160m. There were also some nice action also on 15m and great to see 10 meter open for VK, VR, VU, ZL and ZS to mention a few S&P on 10m. Longest distance worked was ZL (17.000 km) on 80m and 40m.
Unfortunately there was limited activity on Sunday due to other obligations and the the claimed score this time is ended up at 1.159.418 points.
Thanks to you who made an effort to give me points, Cu in the next contest. 73!
Graph borrowed from https://solen.info/solar/index.html.