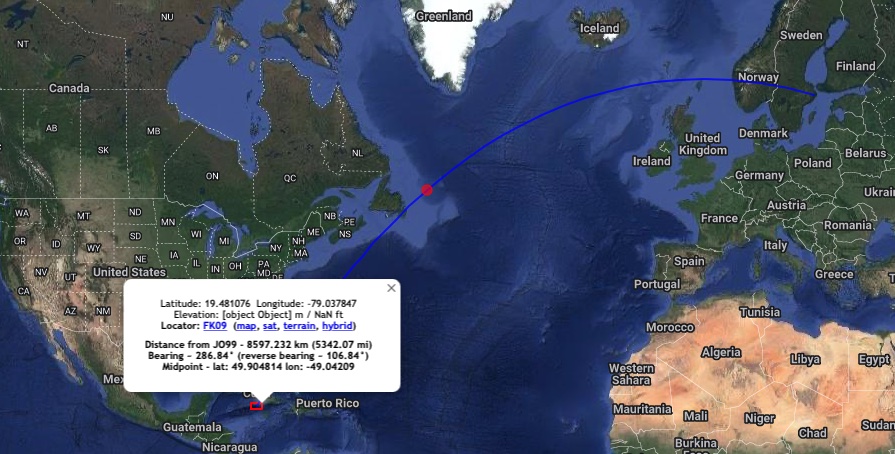 The Stew Perry Topband Distance Challenge contest provided a good opportunity to test the new RX antenna setup paired with diversity receive. Being able to use any RX antenna combination or the TX antenna with any RX antenna for Diversity receive was the aim of rebuilding the RX antenna switching at SE0X. It works exceptionally well and, with the pan adapter and diversity feature of the Flex 6600, hunting weak singlas is a breeze. Perfekt for 160 meter DXing and contesting.
No serious effort was planned this year due to family obligations. The map show the longest distance QSO, far from impressive, but band conditions were weak. NA signals this weekend was generally weak ranging from barely noticeable to 559 with the strongest ones peaking 579. But most were in the noise. In Search & Pounce I used the waterfall to quickly locate the weakest signals which in most cases are the most distant stations.
What makes this contest fun is that scores are calculated based on distance worked. 4-digit grids are used, not zones or countries, making the distance worked more precise. That makes the this contest a true "distance challenge".
Thanks to everyone in the log! CU in the CQ World Wide 160-Meter Contest in January.