Nice Surprise in the Mail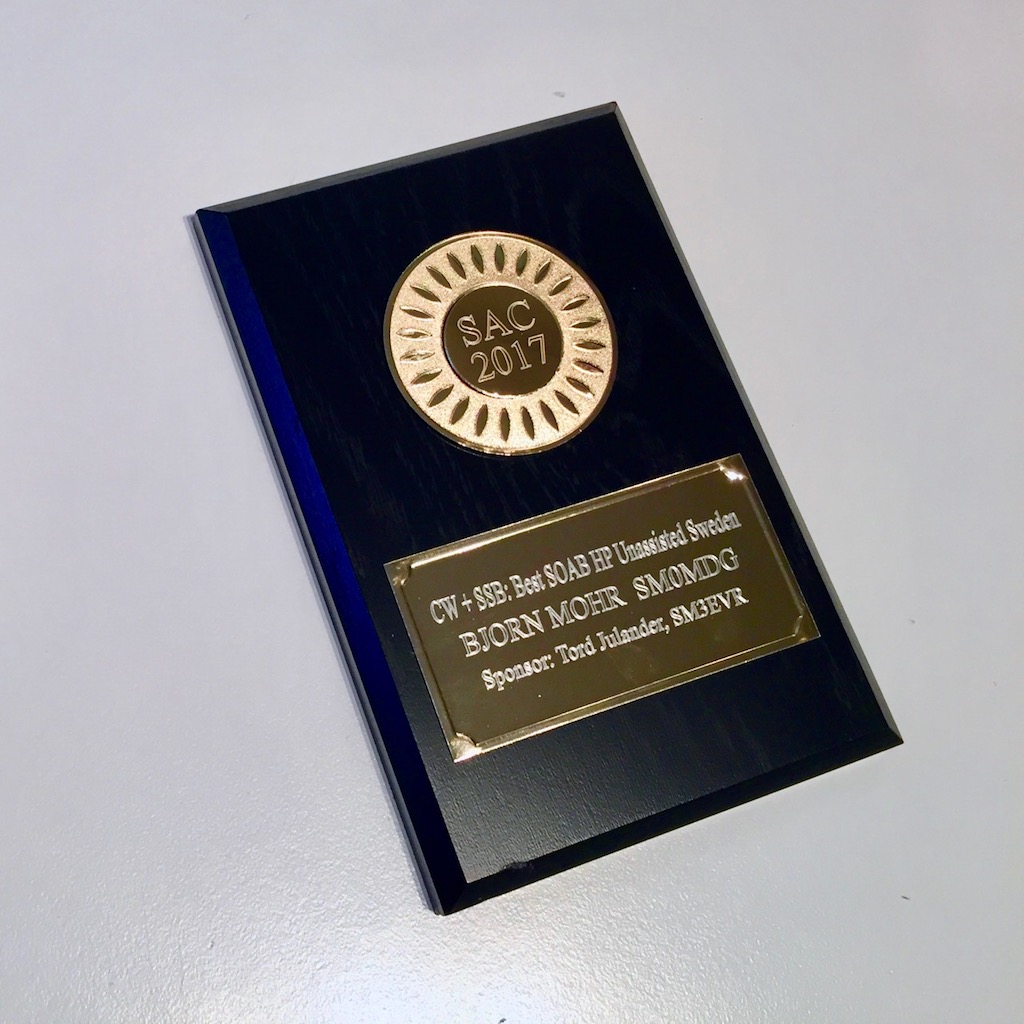 This morning a nice surprise appeared in the mail. It seems like I had the highest combined CW + SSB score in SOAB HP Unassisted in the Scandinavian Activity Contest (SAC). Not an official category, but very nice plack för the wall. Thanks to the sponsor SM3EVR Tord Julander!
The full information about the SAC contest and the score database can be found here.
Don't miss the 2018 SAC CW Contest 15-16 September and SAC SSB Contest 13-14 October!